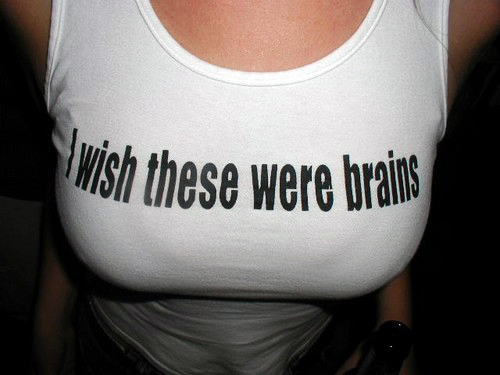 In and around the locker room there's little talk of breasts, but lots of conversation about tits. Tits is a charming word  that  suggests many  things.  George Carlin  once  proposed a  new crackerlike snack  treat  from Nabisco: "You can't  eat  just  one!"  We  prefer  tits as  the  family  dog,  small,  warm,  cuddly,  and  benign—not unlike the  little  pooch  sitting  dutifully  with  his  ear  to  the  RCA phonograph. "Here tits!  Nice tits!  G-o-o-o-o-od tits!"
Historically, breasts began as teats (c.950), not becoming tits till around the  seventeenth century, later  spinning off the  likes  of titties (c. 1740) and  diddies or  diddeys (c.1780). Once they referred solely to the nipples (c. 1530); today  they  describe both soft protuberances situated on the thorax of the female.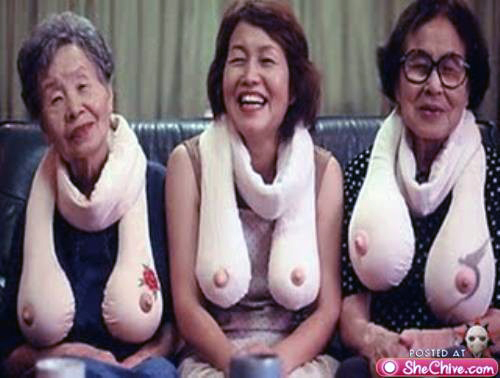 Tits  have  been  considered vulgar  since  the  nineteenth century; it is now considered gauche to tell a lady what  lovely tits  she  has. But  it's especially difficult  to  remember that  in  England, where when  your mind  is wandering, your  tit is in a trance.
Lenny  Bruce  once  found  himself  in  such  a  state,  fantasizing how  he  entered  Eleanor  Roosevelt's bedroom  and   found   her changing her  clothes. "Haven't I got beautiful tits?" she asks him. "You sure have," he replies.  "Do you work out or anything?"