Reviews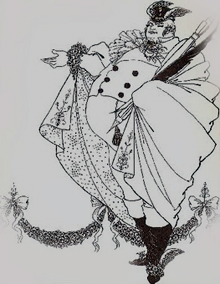 Read What They Say About Bawdy Language
Possibly the most accessible, colorful etymology book currently in publication.
I laughed my ass off. Also, my rear, bum and can.
Fascinating and titillating.Jam-packed with information. Add the lovely illustrations on every page and you have a most enjoyable read.
An unusual present, for those of you making your lists and checking them twice, Two indexes, one of persons and works, and one of topics, plus a large bibliography, make this more than a curiosity. Trust me-that person on your list who has everything doesn' have this.
A fun book for adults whose love of words knows no bounds.
I have a pretty extensive vocabulary of sexual slang, but I loved the refresher course I got when I read Bawdy Language... a history of sex and social commentary all in one. I just loved it!
A lexicon of colorful, quaint, euphemistic, and often raunchy terms to liven any discussion of sexual matters. Recommended for being a tongue-in-cheek and highly amusing (yet quite practical) guide to talking dirty while avoiding unpolished obscenity and retaining the respect of one's peers and both genders.
Terrific, entertaining, well researched, and just plain fuckin' good.
A dirty mind is a terrible thing to waste. If you love words and erotica, you must read this punographic masterpiece.
An excellent history for both the profane and the casual user.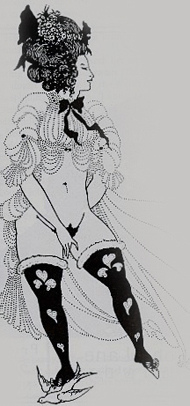 Bawdy Language is a delightful book that brings an astounding amount of research and scholarship to words we might not have thought had anything to teach us about who we are and from where we have come. The author takes us on a journey through the etymological history of the underside of the English language and he does so with wit, intelligence and sly puns. The illustrations and quoted material in the margins enrich the volume enormously as this book will enrich the lives of those open to learning about themselves through the words which we all know, and might even occasionally say, if only to ourselves in silence.
A great book…funny, informative, crammed with historical minutiae.
If any book on sex can be said to be indispensable this is it…Billed as 'The Last Word on Sex,' it is hilariously -intentionally so-and delightful.
Entertaining and informative. It adds life and respectability to a subject normally deadened by professional dullards or cheapened by sleazy scribblers. Get your copy and benefit from the years of work Paros has spent compiling this clean treatise on dirty words.
The best combination of erudition and sheer entertainment I've seen on the subject.
Copious and Entertaining.
I think this is one book which I would not want to be identified with.
A real dictionary that includes and discusses the bad words of unhemmed latitude, coarseness, directness, live epithets, expletives and words of opprobrium.
Customer Reviews

WARNING! May cause riotous laughter and shortness of breath!
I would be VERY careful about reading this book in a public place. I was paging through the marginal trivia and quotes when I first got this book while I was waiting for my friend at Starbucks.
I soon realized that most of the people were looking at me like I was a lunatic because I was gasping and laughing so hard and did not realize it. At one point, an elderly lady asked me if I was OK, or if she should call somebody.
Needless to say I was quite embarrassed after the fact. I then went home and continued to read privately and did not cause such a public scene.
The book's most outstanding achievement is that it TASTEFULLY dissects the most vulgar words in our language. If you ever wanted to know ANYTHING about the origins of any "bad" word, you can get the answer here, professionally, tastefully, and riotously. Not recommended for cardiac patients.

A Surprising Find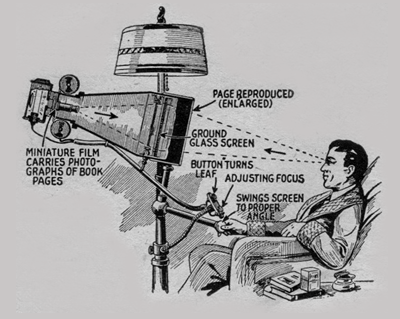 I opened this book somewhat reluctantly because of my presumed feminine "delicacy," but my interest was so quickly engaged that I simply had to read every page.
The subtitle is apt - not only is it about everything I was afraid to say, it's about things I didn't even know I could say, and I'm no innocent! Who knew this subject could be encyclopedic in scope - it's quite a scholarly work.
It's written so wittily and gracefully that I didn't utter a single squeamish "eeeww." The subject is rendered fit for polite conversation - an amazing feat. It's full of great puns and superb turns of phrase. The illustrations are classic and though naughty, quite artistic, Aubrey Beardsley's being my favorite. The sidebar quotes are wonderful finds from people modern and classical.
All in all, my reaction was Wow! This should be a hot seller!

Tons of great stuff here!
The first thing to mention about *Bawdy Language* is the massive amount of information Paros has brought together. I've been a fan of both language studies and erotica for years, and every page has at least a few tidbits about erotic language, history or folklore that are new to me.
*Bawdy Language* is a reference book in format, but jazzed up with a lot amusing marginalia (song lyrics; literary quotations) and jokey subtitles ("Itching For It;" "Any Number Can Play.") Too much contemporary writing on language, to me, has an irritatingly naive, gee-whiz quality. This book-- despite the joking and a plethora of puns-- is nothing like that. Even where the background of a word, for instance, is somewhat familiar, Paros makes it meaty with dates and exact references.
This book would be a terrific resource for a sex writer-- or, I suppose, for someone preparing for an X-rated game of Jeopardy. For the average reader, *Bawdy Language* will be great fun to have around and dip into, a chapter or a section at a time. Whether you want to look up a survey of words (literary, euphemistic, slang) for a strategic body part, or find out how prostitutes in ancient Athens advertised (with nails on the soles of their shoes arranged to spell out "follow me" in their footprints) you'll find it set out concisely and non-judgmentally. You may well find things that shock you, but that's part of the strength of the book. Although Paros presents the information very artfully, he doesn't censor or apologize for it. He lets you have it (so to speak) without a lot of delicate mediation.

Plain English
It's about words and phrases I relax with, at least conversationally and at least with those with whom I'm most comfortable. It's a hilarious review of a vocabulary we all recognize. Lawrence Paros, while writing a scholarly book, manages to include background, analysis and humor that make these priceless phrases, words, and euphemisms more than merely bawdy and so very much part of our language.
Read more reviews on our Amazon customers page