Dear Dr. Bawdy,
Masturbation has me confused. Is it self-pleasure or self-abuse? And why do people talk about the price you'll have to pay for doing it? How much exactly is it? I live on a limited budget.
— Whacked Out, Bradford, ME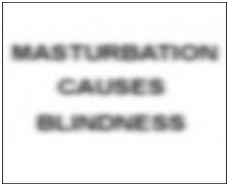 Dear Whacked Out,
Not to worry your little head about it — whichever mood you're in creates the moment. For most of us, it's a little bit of each. As to the price, that's completely up to you—spend as little or as much as you like.