Paparazzi recently took us on a trip down Mammary Lane, photographing Kate Middleton topless, thrusting the royal orbs into the public's consciousness and providing us all with food for thought.
Ever quick to seize the moment, Dr.Bawdy joined forces with the British Dietary Council and dispatched their own photographer to the scene.
After untold hours of snooping and prying, they can now share with you, the public, the fruits (amongst other thing) of their labors, as they revealed themselves over several meals.
As you can see, Kate's founts of nature are nothing less than a sight to feast upon and a visual commitment of people everywhere to a balanced diet.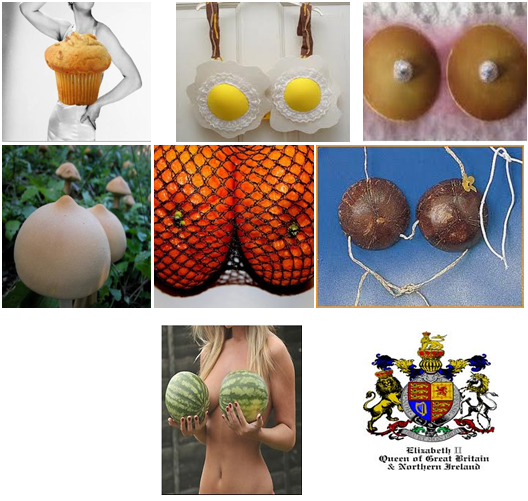 Dr. Bawdy Recommends
An apple a day…Two are even better

Ungathered apples
Two fair apples
Sweetly savored apples
Twinned apples round and small
Fair apples in their prime