Dear Dr. Bawdy,
I'm just a farm boy down here in Iowa. It gets pretty lonely on cold, dark, winter nights; so I've made good friends with one of my sheep – if you know what I mean. What do you have to say about that?
— Wool Gatherer, Keokuk, IA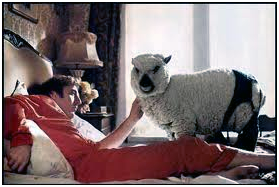 Dear Wool Gatherer,
You won't get any ba-a-a-as from me on it. Hey, whatever turns ewe on! We just calls 'em the way we sees 'em.