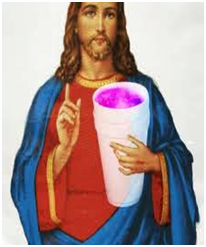 Source: The 7-Eleven Chronicle, July 17, 2012, pp 324-367, "Drink to me only," Principal Investigator: Dr. Apu Nahasapemapedela, Springfield University.
Study Subjects: middle-aged workers from Springfield Nuclear Power Plant and teenagers from various and sundry hangouts around town. Study site: Kwik-E-Mart.
Study materials: 75 Gallons of Slurpees, assorted flavors, 100 dozen 64 ounce containers. Study tools: slurpee count-meter, internet porn, yardstick from Ace Hardware, and sordid backroom.
Statistically Significant Results: Penis size increased 1mm for every 525 64 oz containers drunk. Note: No variation in size based on flavor.
XTRA: See average international penis size and IQ correlation