The New Orleans Times Picayune recently reported that Reverend Grant Storms, an avowed anti-gay activist, had been arrested on "Obscenity of public masturbation.".
Following his arrest, Storms admitted to having watched pornography that day and putting his hands in his pants. "I apologize deeply for my inappropriate, sinful actions," he said tearfully, describing himself as "disoriented and confused."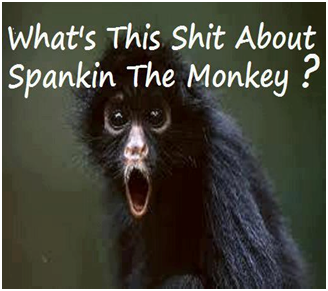 Confusing actions such as Storms' are hardly isolated occurrences. They are a part of an extended historic struggle on the part of Church to come to grips with masturbation. It is a conflict which reaches back to the days of the friars of Merrie Olde England.
"When the flesh rebels against the spirit, asked a monk of his prior, "What do you do?" "I take my breviary and read it through," he replied. "And I" said a sanctified frater, "jump into cold water." "For my part, "observed a young fellow listening in, "I settle the matter at once without ceremony: I knock the brains out of the evil one."
Clearly, the last approach — the old one-two punch — was the same one favored by Reverend Storms. Alas, it doesn't bode well for his future. After his congregants have learned what has happened, the only thing Storms will be publicly pounding will probably be the pavement.
Dr. C.B.