Dear Dr. Bawdy,
My husband and I have given names to our private parts. Is that normal?
— Encyclopedist, Webster Grove, MO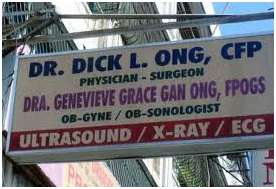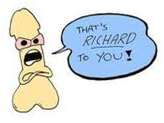 Dear Encyclopedist,
Absolutely! And you have a wide range of possibilities to select from. What you call them, however, should reflect their unique talents
Included among my favorite couples are: Emmy and Oscar, Tristan and Isolde, Fred and Ginger, Arthur and Guinevere, Homer, and Marge, and Fred and Wilma.
You can also name them for forces in the culture such as "Third Wave" and "Information age" or for particular attributes for which they are best known. I call my penis affectionately, "Pride." After all is said and done, the one thing I am still left with is my pride… Please send my best to Punch and Judy.