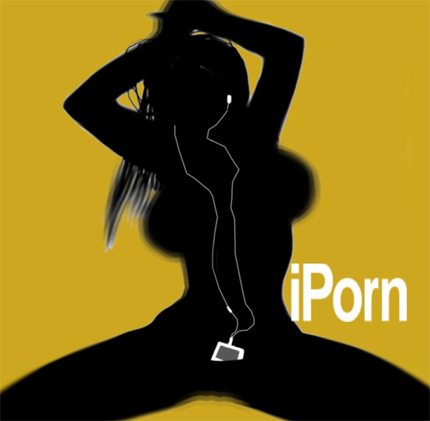 Twitter does not like I-Pornography
Analytics for #ipornography
Hashtag analytics for #ipornography are presented below for the past 24 hours using Twitter's streaming API for a 1% sample of all tweets. Upgrade your account to view more detailed information.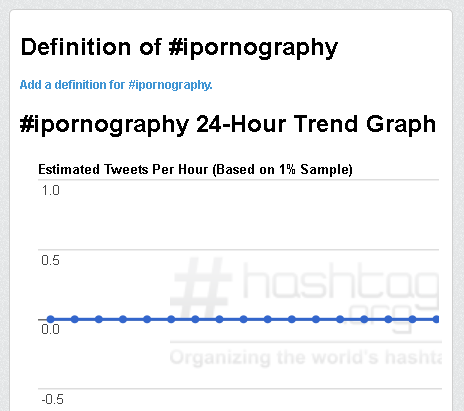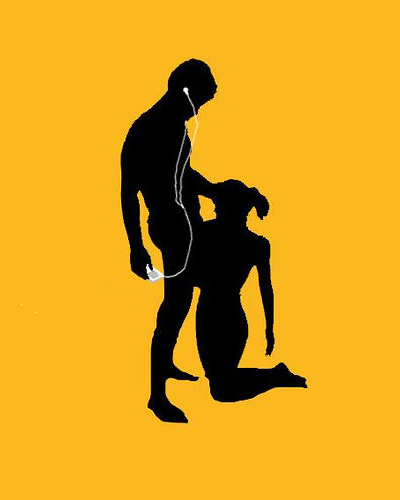 Apply is the second biggest hater of I-Pornography
Banning pornography and other offensive materials from the iPhone App Store, Apple has tried to limit the smut available on its iPhone to what you can find on the Web.
Porny apps are ubiquitous in the iTunes store.
Here's the real surprise: Not many of them are making that much money, however. That's because porny apps seldom make the best-selling list, which is dominated by games.
Directly from the desk of Dr. Bawdy – http://bawdylanguage.com/blog
Read more about Apple I-porn: http://www.businessinsider.com/15-outrageous-sex-apps-that-made-it-into-the-iphone-app-store-2010-2?op=1#ixzz2W1pWD0xe