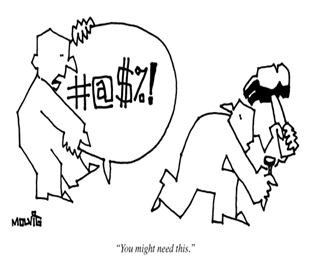 During an appearance at NYU's Journalism School, Jill Abramson, executive editor of The New York Times discussed a variety of topics. She noted that despite words like "f*ck" now being published in places like The New Yorker, we can all forget about finding them in the Times. "The New York Times isn't going to start publishing swear words anytime soon."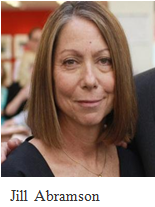 If a swear word is going to be used and is actually consequential to the actual news in the story, which in some cases it is, she noted, then exceptions can be made. But "it's an elegant presentation of the news, and that's still important to me, to keep it elegant."
Elegant it was in describing the Times coverage of the lead-up to and justification for the Iraq War; though "obscene" night better describe it. The Times like other papers carries graphic and detailed descriptions of violence, but "Fuck" or "shit" apparently are more offensive and less elegant, making them off limits.
Ditto on the business end. As an example of its fucked up thinking, see an ad rejected by the Times..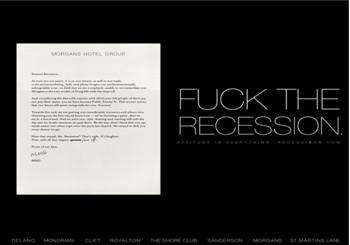 Read the brilliant analysis on "Does the NY Time have an F Word Problem? By Mary Elizabeth Williams for a broader view of the topic.
Keep up to date on the latest and greatest bawdy news. Sponsored by
www.bawdylanguage.com
for the benefit of all mankind.