Buy the book
Bawdy Language
Publisher: Kvetch Press. Size: 8 X 10, 264 pages,
Contents: Two Books in One: The Erotic Tongue and The Book of the Toilette: Fully illustrated; comprehensive bibliography, two indexes.
Bawdy Language is available in Hardcover, Paperback, and as a downloadable E-Book (pdf, other formats upon request)
E-Book for $9.99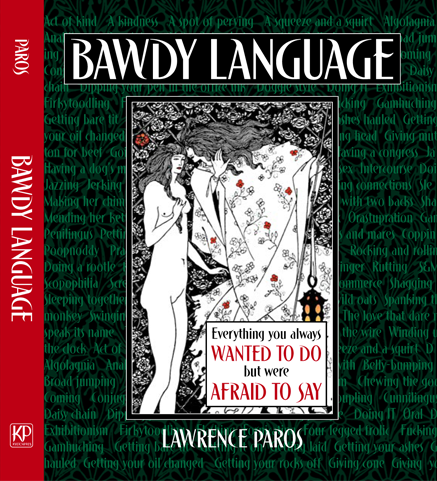 Click on Buy Button to buy Bawdy Language ebook, full version, for $9.99. You can download your ebook immediately, also a download link will be emailed to you.
Bawdy Language is also available as 13 separate mini-eBooks, each complete in itself for only $1.99 each. They make for great leisure reading and surprise gifts for your friends. Sample them first for FREE

If you should have any questions, contact our customer relations department (customers @ bawdylanguage.com).